79,00
WEWOOD DATE BROWN-ARMY
WeWood horloge DATE BROWN ARMY
Unisex houten horloge met een quartz analoog uurwerk in de kleur (rood)bruin/legertint.
Check wel even je polsmaat alvorens je je bestelling plaatst.
Italiaans design uit Florence.
Dit milieubewust geproduceerd houten unisex horloge van WeWood is stijlvol en lichtgewicht. Voor elk verkocht horloge plant WeWood samen met American Forests een nieuwe boom. Lees meer ...
Specificaties
• Color Brown/Army *
• 100% Wood
• Hypoallergenic
• Completely free of toxic chemicals
• Nickel free
• Weight: 52 g
• Watchstrap max lenght: 22 cm
• Watchstrap min lenght: 17 cm
• Removable links: 4
• Case Ø: 41 mm
• Case height: 12 mm
• Dial Ø: 30 mm
• Movement: Miyota 2035 (Citizen)
• Battery: Sony SR626W
Het horloge heeft een quartz analoog uurwerk en wordt geleverd in een fraaie geschenkverpakking van gerycled papier.
Wij zijn officieel dealer van WeWOOD horloges. Je ontvangt standaard 24 maanden fabrieksgarantie.
* Hout is een natuurproduct. Afhankelijk van het seizoen en de leeftijd van het hout, kan de kleur afwijken van die van de foto's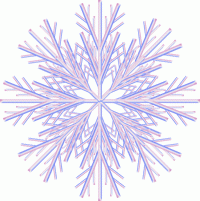 WeWOOD is distributed exclusively by Fratelli Diversi srl, Italy.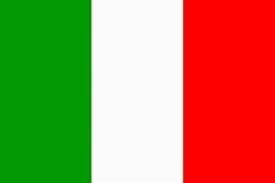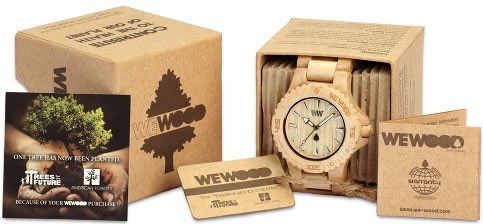 WeWOOD has completely redesigned its packaging, incorporating mostly recycled materials, so that each box is not only 100% recyclable but also as eco-stylish as its content.
Red Wing Celtis (BROWN)
This tree is often used for flooring and WeWood uses the remnant pieces that would otherwise be destroyed.
What they say about it: The color brown affects the mind and body by creating feelings of wholesomeness, stability, and peace. Brown provides feelings of organization, history, and connection, as well as cozy feelings of relaxation and warmth.
Guaiaco (ARMY)
Guaiaco is a tree native to South America used in pharmaceutical preparations of herbal teas. This wood is known for its powerful healing properties for those suffering from pain, including people suffering from arthritis.
What they say about it: In the early 16th century local inhabitants of the Caribbean claimed the guaiac could cure most ailments. Fittingly, Guaiacum wood is commonly called lignum vitae, meaning 'wood of life'. Its resin has anti-inflammatory properties and has been medically used to treat a variety of ailments including arthritis, gout, coughs, and rheumatism.
*Due to the season and age of the wood chosen for your unique WeWood Timepiece, colors may be darker or lighter (within reason and hue) than the photo.
Please be informed that our products are made using 100% natural wood, and we don't use any toxic chemicals to treat or protect them. There are very few people who might experience an allergic reaction to woods. We suggest that while you are wearing the watch within the first few weeks, you should monitor your skin. In the remote possibility that you begin to experience any discomfort on your wrist or any kind of itch or rash, please stop wearing the watch immediately and visit your doctor.
WeWOOD disclaims all responsibility for any resulting damages, injuries or expenses related to causes created by wearing the wooden watch.