23,00
oorhanger - Pembe Drop Earrings silver plated by Made Kenya
Pembe Drop Earrings
Een klassiek sieraad met een moderne uitstraling. Lekker draagbaar en past overal bij.
Beautifully handmade with love by Made Kenyia.
Part of our Pembe story, these hand cast silver plated drop earrings will go with anything. Handmade in Kenya with love.
Specifications:
Drop: approx. 4 cm
soft shape earrings
Material: recycled brass silver plated
Producer: Made Kenya for Made London
Productcode: 000010SIL
All products are made by hand and can therefore slightly differ from the picture.
Small imperfections are part of the hand made jewel. They show you that it's authentic.
All MADE product comes with stunning recycled kitenge and kanga offcut fabric pouches.
Don't worry about being succesful but work toward being significant and the success will naturally follow ..
Oprah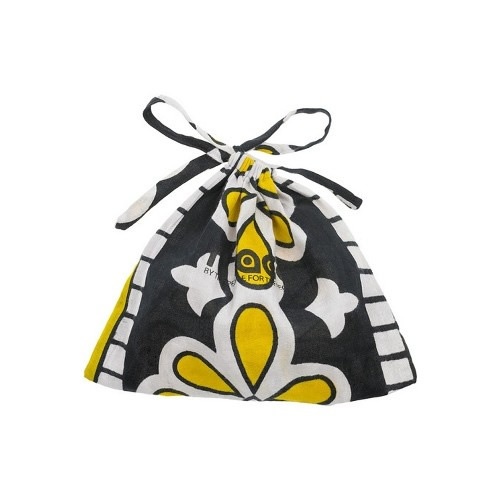 Made was born from a desire to create beautiful products using traditional, time-honoured skills and fashion led design. We believe in transparency and integrity in all that we do. By working in synergy with the people and communities with whom we work, we aim to create positive change through the production of beautiful and unique jewellery and accessories.
Each unique piece in the Made collection is hand crafted by highly skilled, dedicated artisans. Traditional craftsmanship is infused into all our products and every item in our collection echoes the love and skill of the hands that made it. Using techniques handed down through the generations, our jewellery and bags not only look great but also tell a story of lives changed through safe, sustainable employment, training and education.
We have a long history of working with some of the fashion and design industry's most established names such as Edun, Feed, Tommy Hilfiger and Louis Vuitton, retailers such as John Lewis, Whistles, ASOS and Topshop, and designers including Pippa Small, Laura Bailey, Imogen Belfield and many more. Working with such a diverse and experienced range of brands and individuals has not only inspired us but taught us invaluable design and production skills which have in turn helped us develop as we continue to grow.
At Made we believe that people matter. That's why we make it our business to invest in our employees. Our workshop in Kenya was founded in 2005 with a view to harnessing the talent and skills of artisans in Kenya, whilst providing a safe working environment, long-term job security and training. Since then we have grown to employ over 60 men and women. From highly skilled craftsmen and women to novices eager to learn, our goal is to create sustainable jobs, teach new skills and empower developing communities in Kenya through the production of beautiful, unique and highly covetable accessories. We believe that by investing in our team we are not only acting responsibly but we are also able to create the best product possible.
Made are dedicated to using the most environmentally sound materials possible.Our signature style comes from our extensive use of reclaimed brass in the production of our products. The reasons for this are two-fold: Firstly; we believe that by sourcing our materials locally we are further supporting the community within the vicinity of the workshop, including Kibera, one of the world's largest slums. We buy our raw materials from local individuals, at a fair price, thereby helping to both strengthen the local economy and empower small businesses. Secondly; and quite simply, we believe that by using recycled materials where we can, we are behaving in a way that is both responsible and ethical whilst also producing a product that looks great and is a pleasure to wear.